Why the Dyson is the Last Vacuum Cleaner you'll ever buy.
July 13, 2007
Dyson sucks! (And that's a compliment if you are a vacuum cleaner)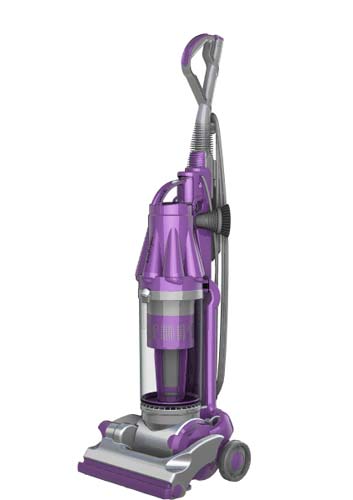 The Oreck salesman will tell you "Gee, I don't know of any Dyson service centers in the US. We have lots of convenient locations to service your Oreck." Yeah, it's because everything I've needed to do on my Dyson, I've done myself. In the comfort of my own home, without lugging the unit in my car to any service center. All air pathways snap off with ingenious connectors for you to troubleshoot your own blockages. To clean the HEPA filter, you rinse it out under cool water until it turns blue again, then dry for 12 hours. It's bagless so there's nothing else to buy. Ever. I have the Dyson Animal (because of the cats) and it really does a number on pet hair. Every 6 months, I unravel all the long hairs and string from the beater brush with the aid of a seam ripper from my sewing kit. Every couple of years, I open the cyclones and give them a rinse (only if you're noticing any loss of suction). It's a matter of 3 torx screws to get to them. Clean 'em out, dry it for a day or more, reassemble and you're good to go! Since there are no moving parts in the cyclones, as long as the motor works and the cyclones are clear, your Dysan will suck as good as the day you bought it!