Ring Preview…
February 7, 2008
On February 2nd, we got a sneak preview of our rings – in their wax-model versions… Here they are: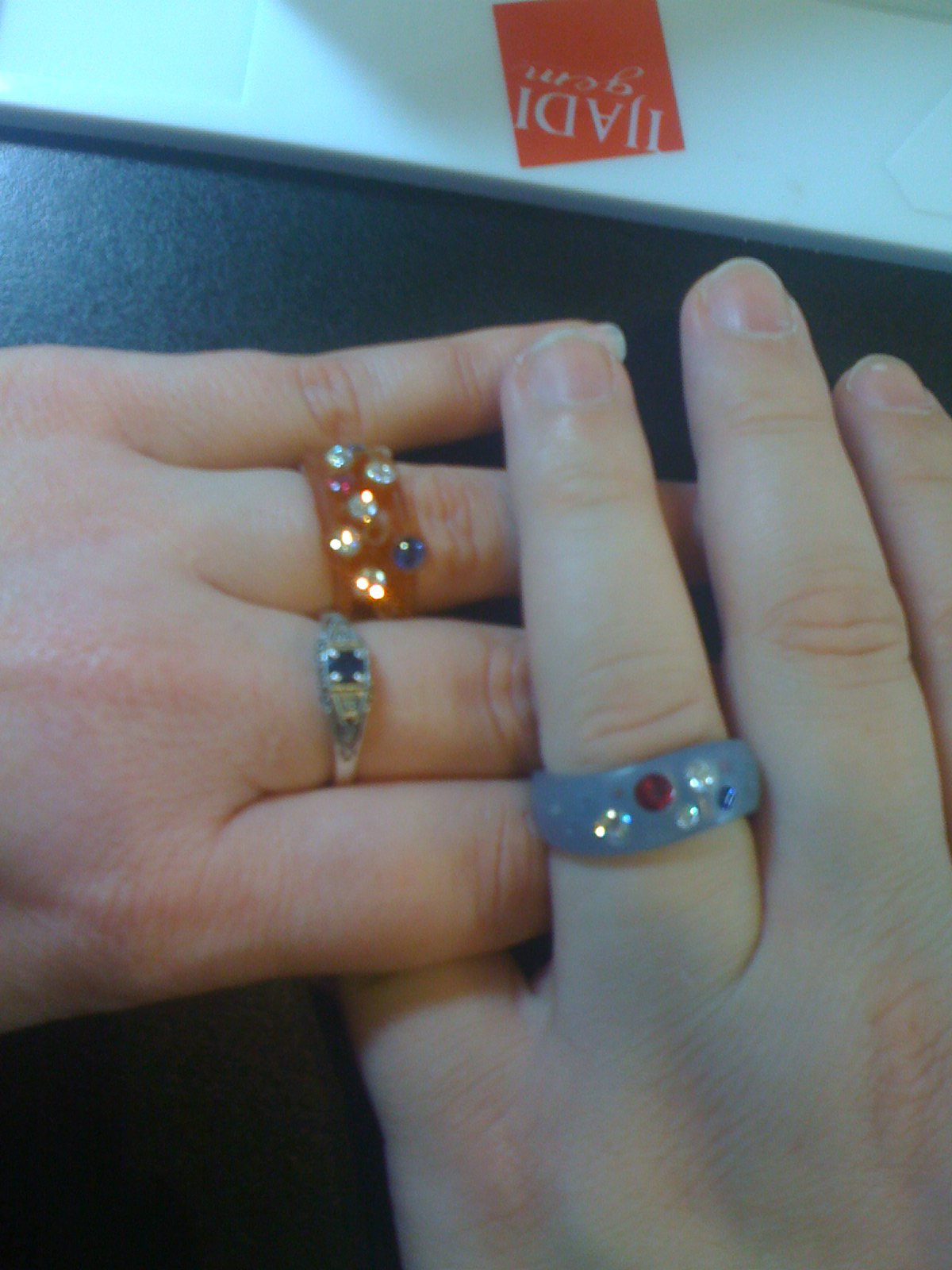 Jerry's is on the left, and still has some modifications being made. Ken's is on the right, and will be that size. Not all the jewels are shown in this photo.
They will be spectacular!